Mystic Reconnect With Your Inner Self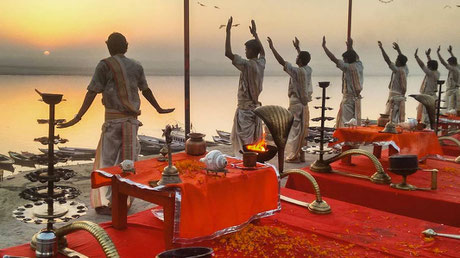 Varanasi also known as Benares, Banaras or Kashi is a city on the banks of the river Ganga in ...One of the Most Oldest , Holy and Spiritual city of the world , situated next to Mother river ganga . 
    Yoga Retreat Program is Organizing by Great Teacher Garuda Stambha Das & Somit Guruji . Both Teachers have well known in teaching skills of yoga since more than 15 years . 
Join us for Best Traditional Yoga Experience for 5 Days Yoga Retreat Program from 1st July to 6th July with Pick up , Dropping , Accommodation , City Excursion with the Guide .
For More Details write us back in our
E.mail : javiapariciones@gmail.com 
             somit_yoga@hotmail.com 
we are waiting your message